I can take you fishing in the mountain and plain lakes. This is a way for me to introduce you to double traction.
Essential for long-range mountain launches and to launch large streamers and poppers.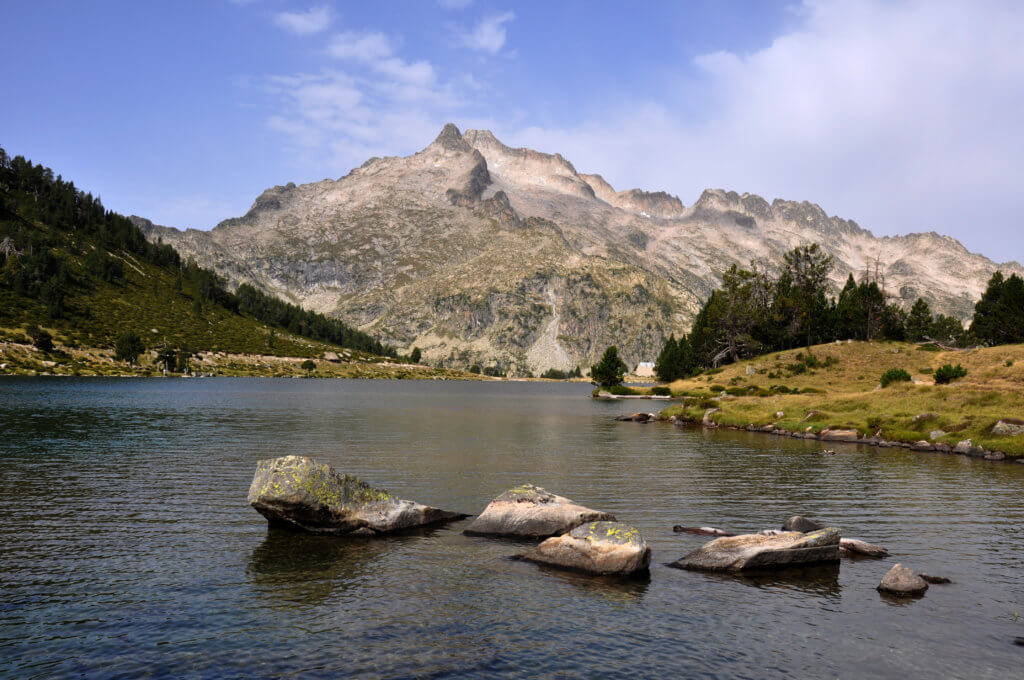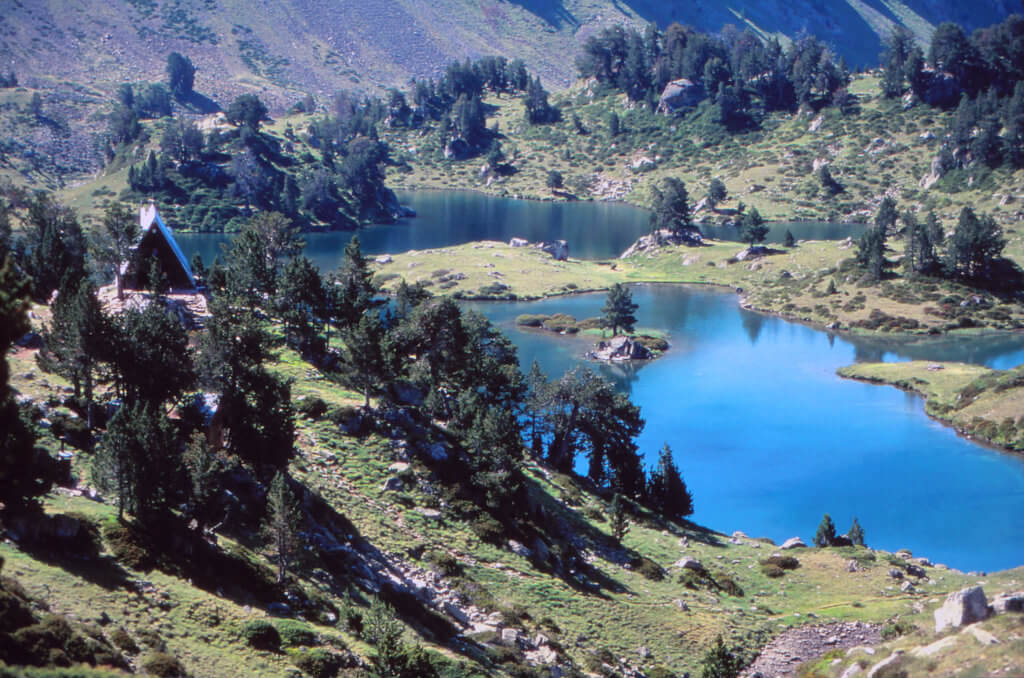 Our department is the water reservoir of the South West of France and therefore offers a multitude of possibilities. All salmonids are present. You still have to choose the right lake! It takes around 1 hour by car to reach the first departures. We do the walk together, with headlights as we're going to want to take the "morning shots" or at the evening for the unavoidable evening shot. This 45-minute to 3 hours is a privileged moment to get to know the mountain environment. I like to practice 2-day treck fishing (meal in a refuge and overnight stay + breakfast in a tent). By making a loop, we can fish several lakes.
I plan several techniques: fly (dry, fly-train and streamers), hard lure and set (water bubble or cap with natural bait picked up on site).
Around Tarbes, you can fish all year long in the second category lakes and search for new species of predator such as pike, perch and black bass. The float tube has become a very effective way of prospecting, as you can reach positions which you can't from the edge. With the fly, the float tube is easy to move and it gives you another approach of the fishing. The first moments are a little disconcerting but you easily get your marks and its effectiveness quickly becomes formidable.

In float tube, I suggest lakes such as the little Gabas. More unusual, I will make you discover gravel lakes full of bass.
Want to fish in Hautes-Pyrénées?